Create Your Dream Bathroom with Kitchen Mart
June 8, 2018
Kitchen Mart has remodeled hundreds of bathrooms throughout the greater Sacramento region over the last 42 years, and we've seen it all.  Your bathroom should be just that…YOUR bathroom. Would you like an all-white look with simple accent colors and clean, straight lines?  Kitchen Mart can do that.  How about a rustic style bathroom with granite countertops and vessel style vanity sinks.  Kitchen Mart can do that.  Would you like your bathroom to be your own spa, with a nice big bath tub to soak in after a hard day on the job?  Kitchen Mart can do that.  No matter your style, from basic to bold and everything in between, Kitchen Mart can help bring to life the bathroom of your dreams.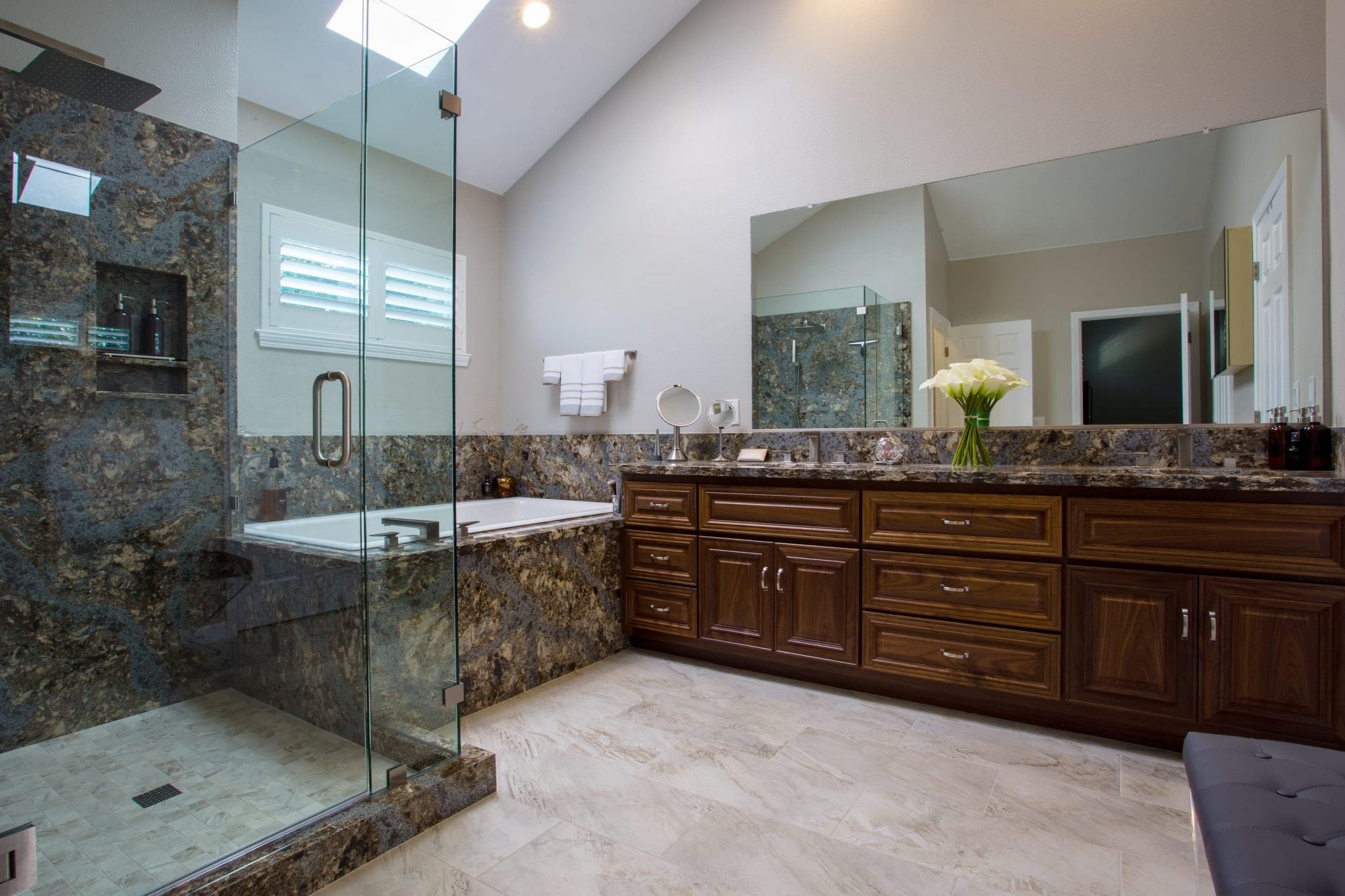 Remodeling your bathroom can be a pleasant experience and provide that "dream come true" feeling.  With Kitchen Mart, you can rest easy knowing that your new bathroom project will be handled by experienced professionals from start to finish. With no subcontractors, your project is done faster, smoother, and on budget.
For a FREE in home estimate for your new kitchen remodeling project, click here or call us at 916.362.7080.
For kitchen design ideas and to experience our quality countertops, cabinetry and more, we invite you to visit one of our two design showrooms:
Kitchen Mart Sacramento at 3742 Bradview Drive
Kitchen Mart Rocklin at 4381 Granite Drive.